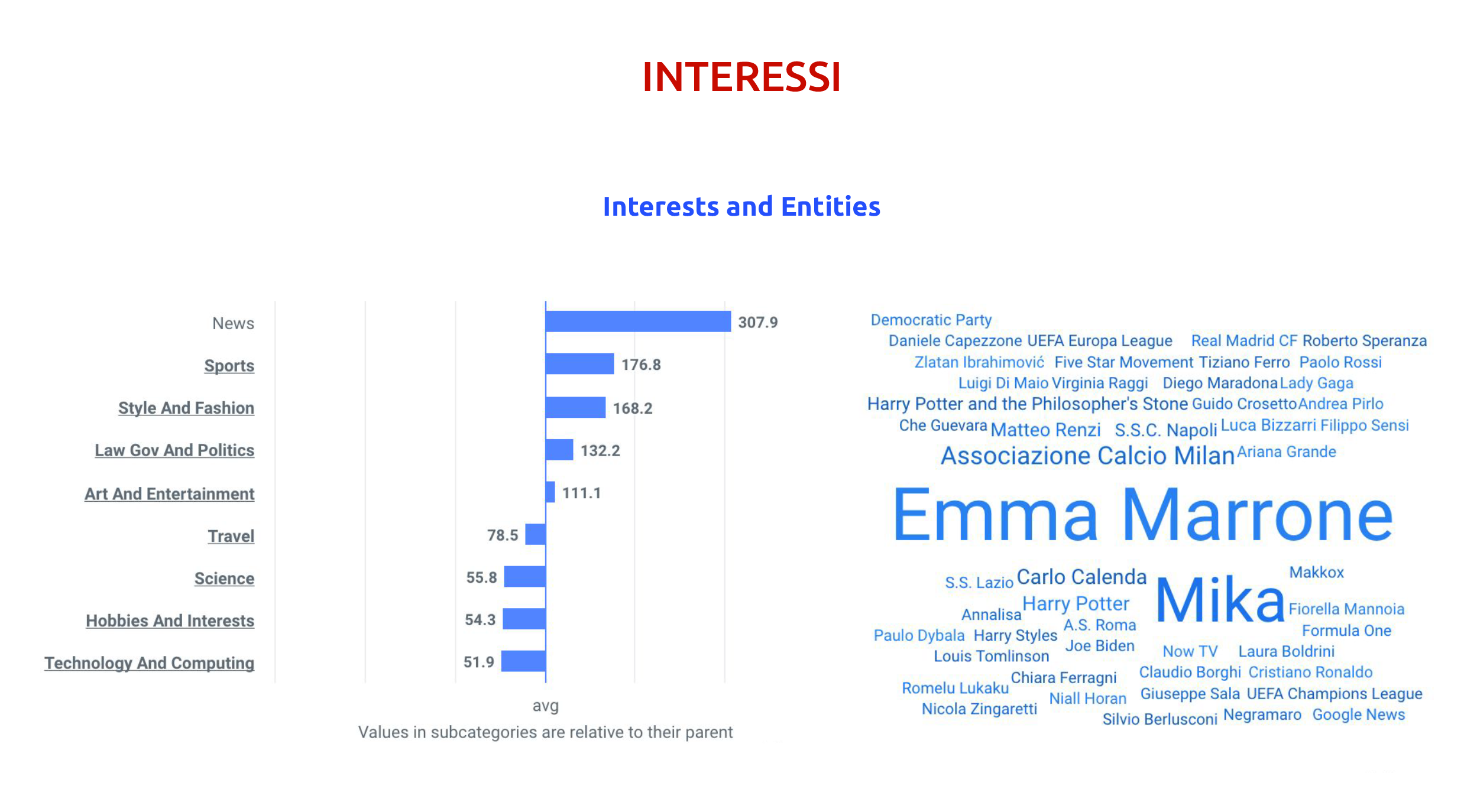 Consumer Data Stories
Addressable TV

&

X Factor

Audience
Addressable TV & X Factor Audience
How can we discover the interests of an audience of a television format, to activate an addressable advertising tv strategy?
Using market research, consumer intelligence technologies and AI algorithms, we listened to and monitored the volumes of web conversation on the edition currently on-air and profiled the audience.

We have collected interesting data and insights for entertainment companies, but also for brands that want to place their products in advertising slots.

In this Report:
We studied the web audience of a particular international TV show, also very popular in Italy: X-Factor. It has become a reference point for families, young people, adults and above all aspiring pop stars.
Addressable TV - Full Report